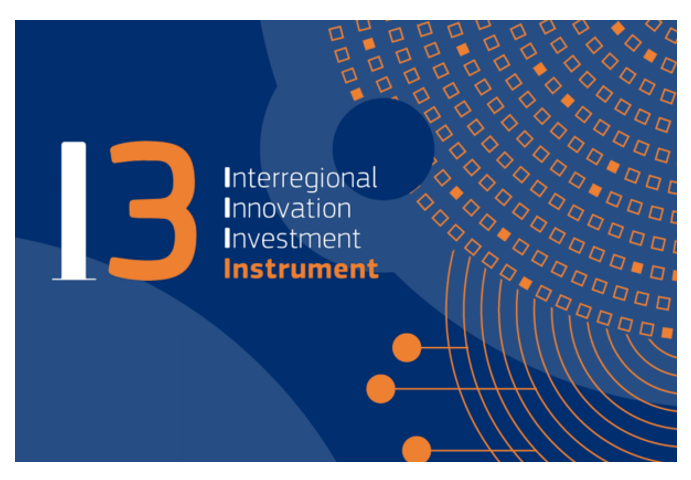 In parallel with the development of its pilot projects and the emergence of the respective funding needs, the Vanguard Initiative has been working to mobilise existing funding instruments and, when necessary, to create new ones, towards a complete, multilevel (European, interregional and national/regional) funding and financing framework.  The Vanguard Initiative is especially involved within the Interregional innovation investments instrument (i3) instrument framework, as a co-creator of the i3 instrument and a member of the i3 expert group of the European Commission.
The Interregional Innovation Investments Instrument is a component of the European Regional and Development Fund (ERDF), which aims to support interregional innovation projects during their commercialization and scale-up stages by equipping them with the necessary tools to overcome regulatory and other barriers, enabling them to reach the investment level required for further development.
The i3 funding instrument focuses in two key areas: 
Strand 1 - Financial and advisory support for investments in interregional innovation projects
This strand is targeted at well-established partnerships, aiming to accelerate scale up and market uptake of innovative solutions within shared smart specialization priority domains. Additionally, it aims to cultivate a portfolio of investment projects.
Strand 2a - Financial and advisory support to the development of value chains in less developed regions
The primary focus of this strand is to enhance the capabilities of regional innovation ecosystems in less developed regions, enabling them to engage in global value chains and form partnerships with other regions.
In 2021, the Vanguard Initiative was chosen by the European Commission to be a member of the i3 Expert Group.  This acknowledged the network as a key partner supporting the commercialisation and scaling up of interregional innovation projects.  
As a member of the Expert Group, the Vanguard Initiative is formally in a position to continue building and improving the programme, and is able to liaise with other networks who are also part of the Expert Group and with whom we have an excellent collaboration on this, such as ERRIN, EARTO, EURADA, EBN.