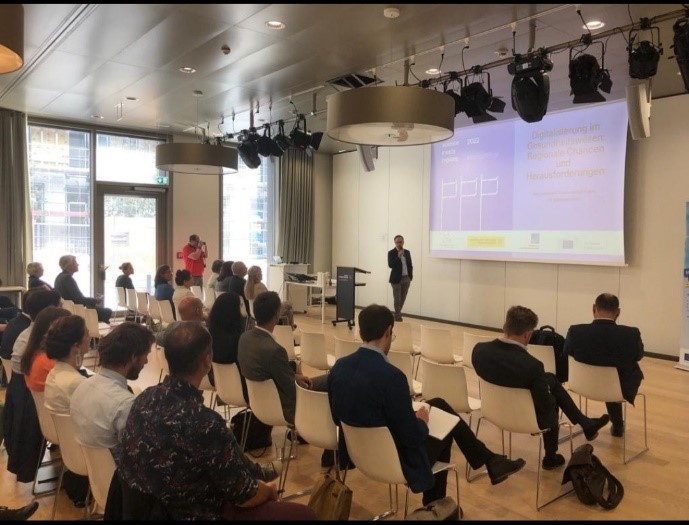 On September 7 and 8, more than 70 people including members of public authorities, doctors, university professors and representatives from the private sector, attended the third regional event of the VI Innovation Networking Initiative series on the acceleration of the digital transition in health.
The seminar, organised in Krems an der Donau, Lower Austria, by ecoplus and VI in partnership with East Netherlands and Nort East Romania took place in the framework of the Science Meets Regions Program, coordinated by the Joint Research Center (JRC).
Over these two days, participants were able to learn the latest trends and best practices in the digitisation of the health system and reflect on how to jointly develop solutions to address the challenges affecting the health sector at the regional, national, and European levels. The Interactive involvement of participants, through the methodology of the Innovation Camps and field visits of key actors on the ground, enabled us to discuss the four current challenges that Lower Austria is facing in the healthcare sector: Ambient Assisted Living, Tele health, Research in health technologies and IT systems of health care providers.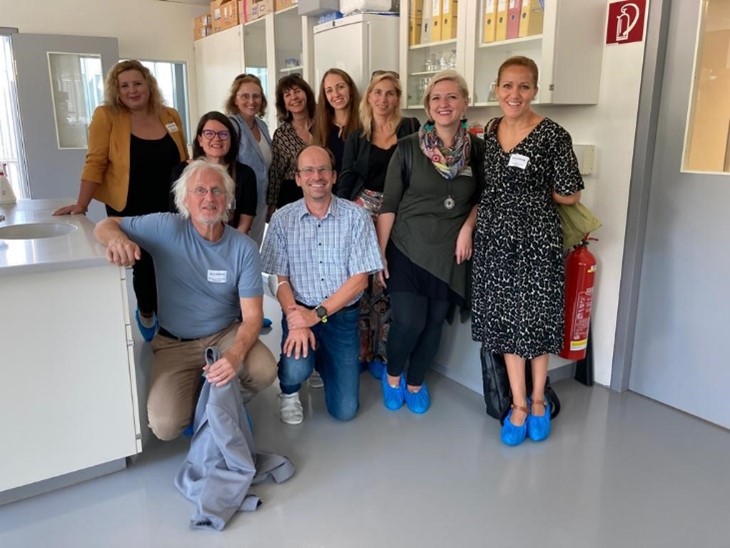 The event, which was the result of an interregional collaboration facilitated by VI under the Smart Health Pilot, provided a valuable opportunity for stakeholders from different regional ecosystems to actively come together and engage in future projects and collaborations. Especially positive was the involvement of SMEs, including one coming from the Malopolska region (Poland), demonstrating the will of cooperation of all levels of the quadruple helix, necessary to develop common strategies, find innovative solutions and implement concrete actions.
Alexander Auer from the office of the Regional Government of Lower Austria commented enthusiastically on the outcome of the event.
"The event in Lower Austria was very well received by the different local stakeholders in the field of digital heatlh. Especially the interactive setting allowed the participants to get to know each other more in-depth and to actively bring in their specific knowledge and experiences on existing local challenges."
The final event of the series will be held in Brussels on 15 November and will be an opportunity to demonstrate the results obtained during the three regional workshops and to reaffirm the need to collaborate and facilitate know-how transfer techniques in order to pursue innovation and reduce the burden of traditional healthcare services.
---
The field visits were organised at:
The SMEs/organisations involved in the study visits were: