The VI High-Level Directors Meeting – HLDM 2023, took place on 15 June in Brussels. Over 75 delegates from across Europe attended the meeting, which provided a platform to showcase the successes of the VI methodology as an innovation accelerator for all the stakeholders connected through its network, and to explore opportunities to take VI led projects further by taking advantage of all the funding instruments available, and exploring co-funding and co-investment strategies.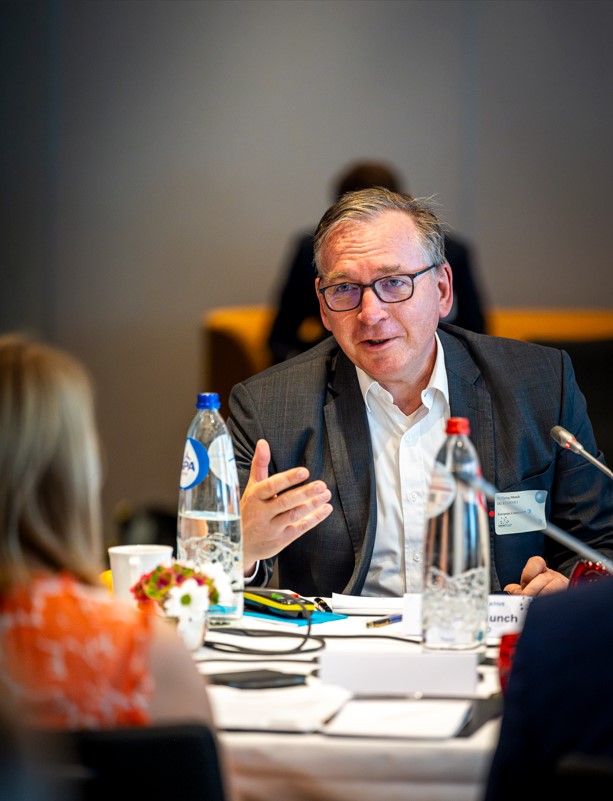 Wolfgang Munch  (DG REGIO), Jekaterina Novikova (DG RTD) and Crispin Waymouth (DG GROW)were present at this year's VI High Level Directors' Meeting (HLDM) to highlight the potential for VI regions to take advantage of EU led initiatives and funding instruments to unlock the potential of regions to harness industrial and innovation policies, and achieve the digital and green transition.
The event provided a platform for VI Directors to exchange ideas with the European Commission on how the EU Green Deal Industrial Plan will impact regional and local ecosystems;  what benefits the Net Zero Industry Act (NZIA) will offer to SMEs and industry, and finally how it will enhance regions' capacity to support their industrial transformation. 
VI Directors also exchanged with the European Commission on its intention to build synergies between the two most important EU R&I funding instruments – Horizon Europe and the European Regional Development Fund (ERDF) through the Horizon Europe (HE) project call.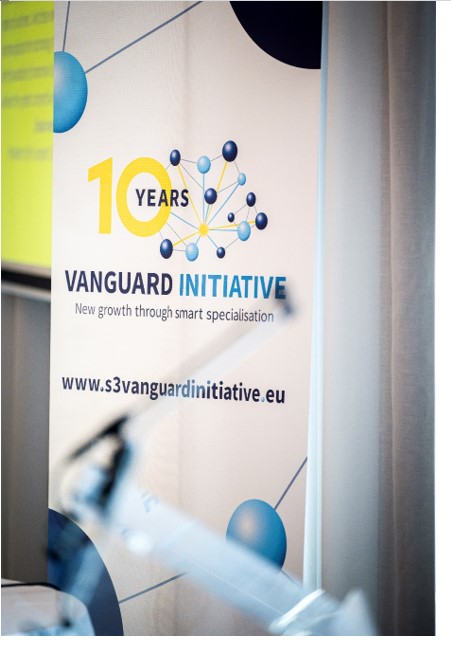 VI Directors expressed their mutual objective to remain at the forefront of industrial transformation and to create lasting innovative ecosystems across Europe. In this context, the debate addressed the Regional Innovation Valleys and the recently launched S3 CoP secretariat, and how such initiatives can unlock the potential of regional policies to harness industrial and innovation policies.
The debate allowed VI Directors to explore how the outlined EU programmes and policies link up  with the Vanguard Initiative's new interregional co-funding mechanism – VInnovate – to be launched early 2024. This co-funding mechanism has been developed in the framework of the Vanguard to exploit complementarities and synergies between funds beyond ERDF and HE and achieve a critical mass of co-investment in priority areas. It is expected that the instrument will heighten the VI's regional collaboration towards the development of EU value chains by accelerating the market uptake of innovations in the VI pilots.
As VInnovate, is currently under development, discussions led to the recognition that VI is the best example of successful regional lobbying and collaboration in the European arena, as its members are leading by example in order to make a contribution to the strategic autonomy of the EU.
To conclude, Wolgang Munch (DG REGIO) emphasised the key role of VI as "one of the oldest and most active initiatives in the Smart Specialisation Strategy framework", and VI Directors reiterated their strong belief in interregional collaboration.