The VI Smart Health pilot event 2023 was held in an incubator managed by ART-ER (a territorial and innovation agency that coordinates the work of several incubators and provides training and networking services to regional SMEs) in Bologna, Emilia-Romagna, on 18 and 19 October 2023. 

This event, co-organised with ART-ER and the regional health cluster,  brought together 40 participants from the VI Smart Health pilot ecosystem – regions, cluster representatives, researchers, SMEs and entrepreneurs – all pursuing a single objective : promoting inter-regional collaboration in the field of personalised medicine.
The richness of the VI Smart Health ecosystem
Day 1  was the occasion to once again present the richness of several VI Smart Health regions' ecosystems (Emilia-Romagna, Flanders, South-Netherlands) in the field of innovative medicine.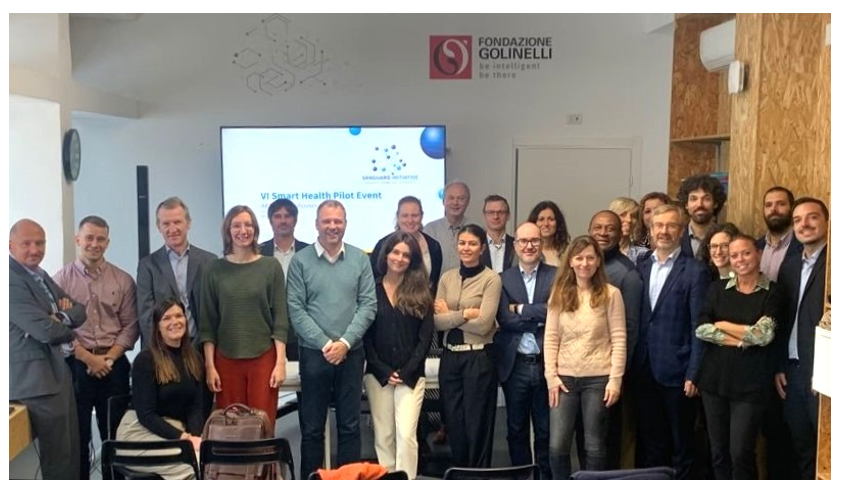 The objective of this first day was also to present the progress  of different regional projects and networks (CESPE platform, EP PerMed), to share good practices, to arouse the interest of new partners and thus strengthen inter-regional collaborations. Three Smart Health demo cases presented the progress of their work : TopFit, (Netherlands) which aims to tackle movement and posture disorders, TraceMed (Romania) which seeks to develop an inter-regional research platform for radiotracers and RegMed XB (Netherlands) which focuses on regenerative medicine.
The strength of the Smart Health ecosystem is illustrated by the strong and growing linkages between regions, clusters and SMEs.  This  is a real plus to generate  complementarities and was recently illustrated in the development of the DH4Prevetion project (an I3 project  submitted in October), a perfect example of the benefits of trust based cooperation.
Finally, as a permanently growing network, the Smart Health pilot was very pleased to welcome a new member region : Pays-de-la-Loire, the 2nd largest region regarding  the biotechnologies sector in France, represented by the Atlanpole Biotherapies competitiveness cluster.
During  the afternoon, participants visited the Rizzoli Orthopedic Institute, its sixteenth-century library, and its research facilities specializing in biomaterials, 3D printing and  regenerative medicine.  Participants also met various  research teams and explored means of developing collaboration opportunities.
"2024 will be the year of SMEs"
Through the Vanguard Initiative, the Smart Health pilot has the ambition to foster cohesion and innovation at the European level and to reduce the time to market for innovative technologies provided by SMEs in the field of personalised medicine.
That's why several SMEs, business associations and research programme representatives  from the Emilia-Romagna health innovation ecosystem and project partners were invited on the second day (19 October) to present their activities and projects.  Presentations included :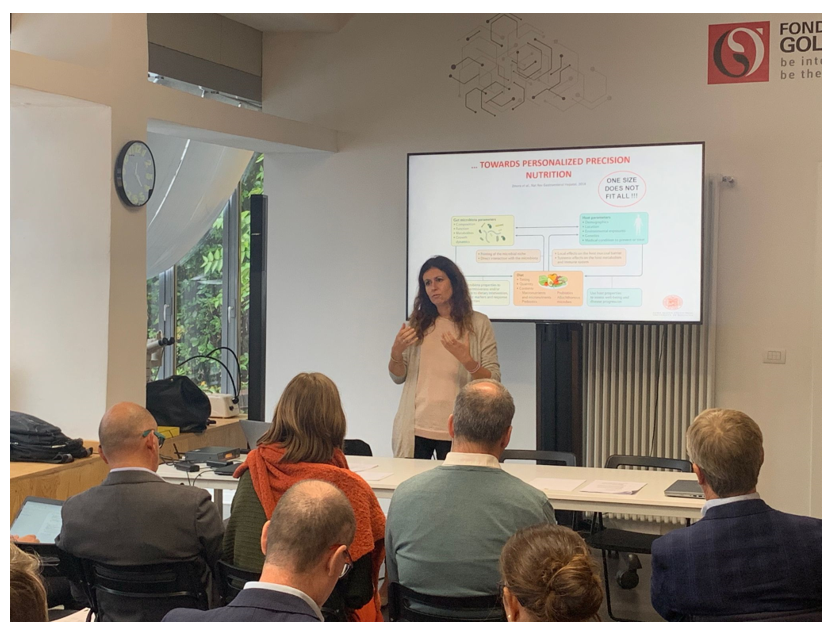 SMEs : GreenBone (converting cellulose/wood to synthetic bone), Evotec (Cart-T lymphocytes production) and Menarini Silicon Biosystem (instruments for biological fluids analysis)

Business association : Confindustria Emilia and links with the CAFEIN cluster project – part of the European Innovation Ecosystem initiative

Research programme on precision nutrition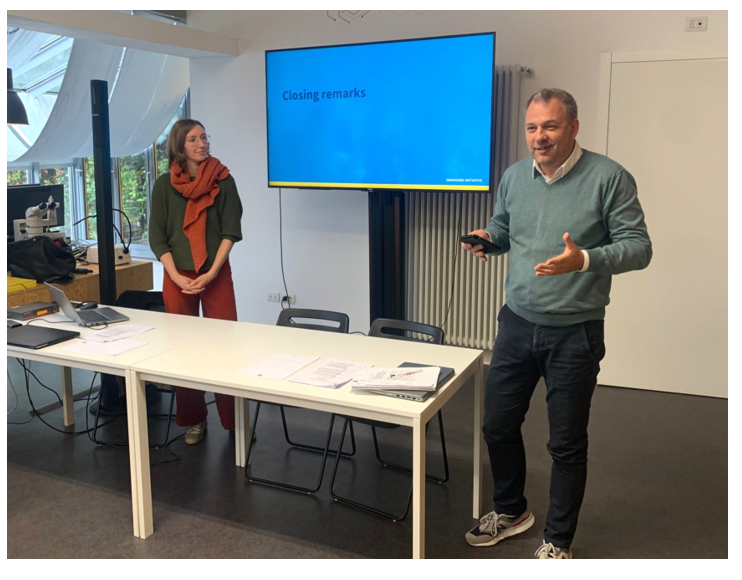 Finally, new EU running projects launched by various Smart Health partners, illustrating possible collaboration opportunities and synergies were presented to the participants. EHAB, led by BOM, and funded under the EIE programme, aims to elaborate an action plan to build a hub for advanced therapies and biomaterials.  The project could become  a future Smart Health demo case and could take advantage of the  Vanguard network to help disseminate its results. Meanwhile, EUVECA – funded by the ERASMUS programme, aims to build a training platform for medicine students and could collaborate with Vanguard in the field of personalized care and prevention. And finally Biomat DB relies on combining an interesting mix of SMEs and networks to create a database for biomaterials.
For further information please check out our pilot page
Pilot leads contact :