On 14 April the Vanguard Initiative Efficient and Sustainable Manufacturing (ESM) pilot held its plenary meeting at the European Parliament and at the Lombardy Delegation to the EU in Brussels. Representatives from EU institutions as well as regional and industrial representatives were present to discuss the successes of the Vanguard methodology to foster innovation in the manufacturing industry, in line with the objectives of the twin (digital and environmental) transition.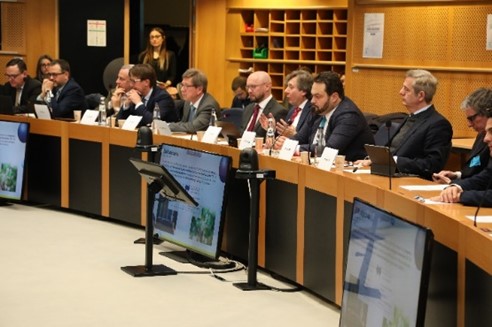 MEP Fabio Massimo Castaldo opened the morning session at the EU parliament, insisting that "Innovation ecosystems and in particular interregional ecosystems across Europe should become the test beds for industrial transformation to meet the twin transition targets". He highlighted the opportunities provided by regional innovation ecosystems for the future of sustainable manufacturing. As he opened the floor to fruitful exchanges and presentations on the European  framework for regional innovation, which is fostered by VI pilots, EC Official Ramunas Linartas (DG REGIO) declared that "the Vanguard Initiative is great and we need more of you".
The morning session also provided the opportunity for representatives from the European Commission to present the EU's industrial and digital policy and programming for 2023-2024, and to discuss synergies with the VI policy objectives. Ramunas Linartas (DG REGIO),  Jurgen Tiedje (DG RTD), Mr. Marek Przeor (DG GROW) as well as Sandro D'Elia (DG Connect) highlighted the opportunities offered by the twin transition policy objectives for regional innovative ecosystems, and participated in fruitful exchanges with the ESM pilot's key stakeholders and demo case leads.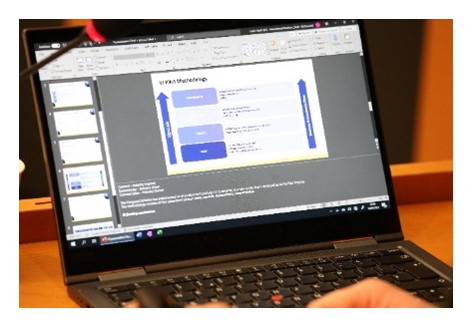 The ESM demo case activities were at the core of the event's afternoon session, during which the ESM's demo cases best practices and their action plans for 2023 were presented. The presentations and discussion allowed for the identification of synergies between the demo cases, opening potential paths for future collaboration.
Learn more about the ESM pilot's activities.
Photo credits: European parliament